This last year I've had the pleasure of working together with Mölndal City Museum and artist and choreographer Marika Hedemyr on ENTER Mölndal, a mixed reality walk.
We premiered yesterday in Kvarnyn, Mölndal, an old milling and industrial area, and had over 50 visitors during the day.
ENTER Mölndal guides the visitor around a couple of key locations near Mölndalsbro, where they stop and explore 360 panoramas. Here, a number of windows are hidden, which take the visitor to stories from the past and present. Marika wrote the script and supervised most of the production, including the great video editing and voice acting. Meanwhile, i worked on the software side of things.
I've wanted to explore AR in the web browser, and the GoPro-funded Forge.js project gave us a nice declarative THREE.js-foundation to stand on. Sadly, during the last year, it seems GoPro's financial troubles have affected the development of the library and I had to spend more time than I had hoped on extending it with basic plugins. In the end, we had to ditch the AR camera as it was just being too janky for the kind of seamless experience we were aiming for. But, I think we succeeded, some iPhone SE-idiosyncrasies aside the 4 or so iterations we carried out really helped make the user trajectory through the experience smooth. Feedback has been great!
This is not mine and Marika's first rodeo, so to speak. In 2016 and 2017 we worked together on Next to You at Korsvägen, an app-based mixed realty walk which DID use some AR elements. But more on that in another post (perhaps)!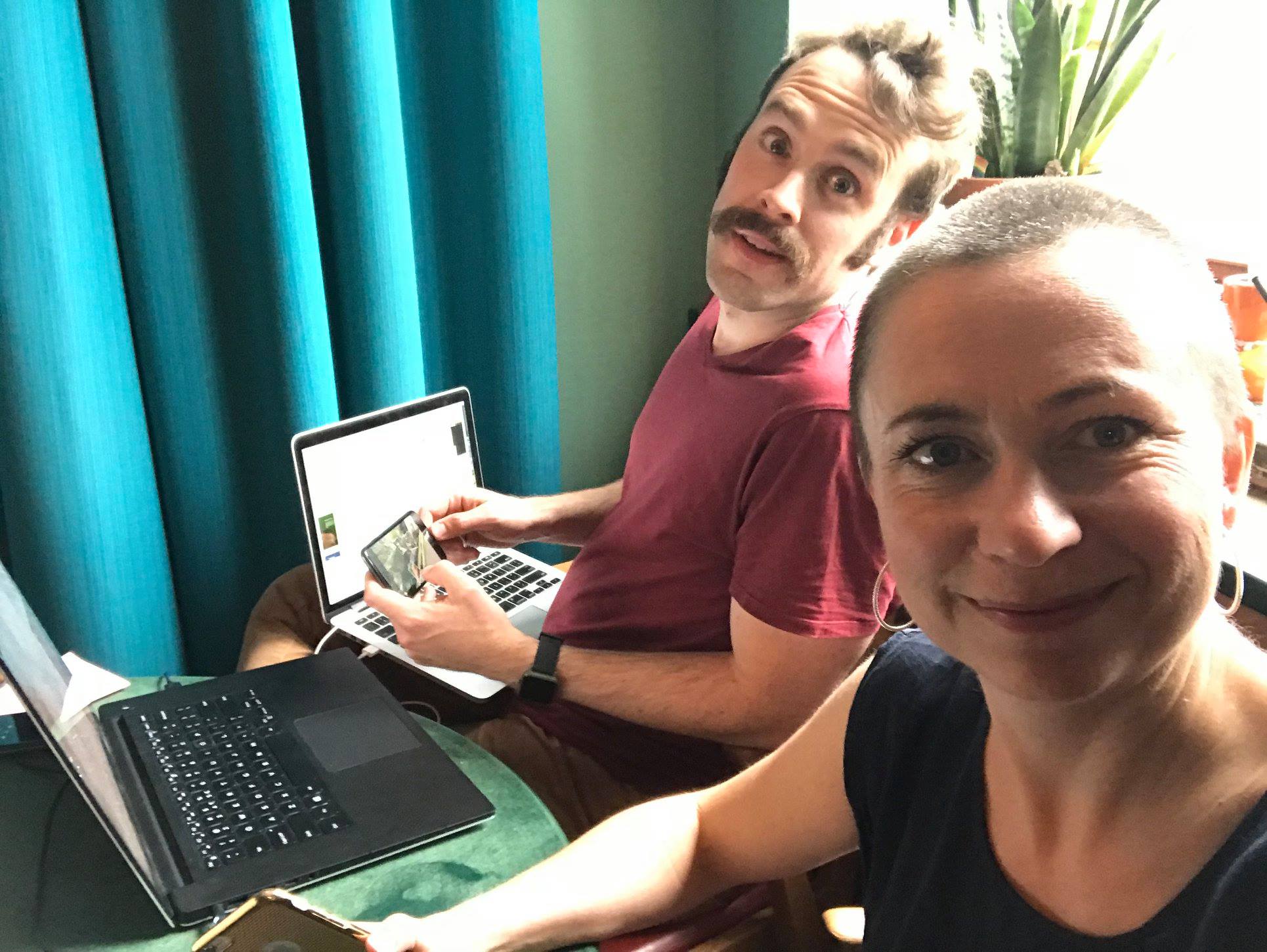 Work in Mölndal continues though, as we are opening another part of ENTER Mölndal near Stretered in september. Our target audience will be schoolkids and we hope to be able to experiment more and finally get to create a web-based experience with marker tracking!